Process
This Summer Program campaign includes a brochure, online advertising, and media visuals. The creative concept for the project is based on labyrinth (the one in Chartres Cathedral in France for example) as a symbol of spiritual search. Brochure: includes list of courses, brief course descriptions and the way to enrol in them; a list of evening public lectures. Courses range from social engagement, to the spiritual practice of contemplative reading, the vocation of the artist, and the challenges of living with integrity in the contemporary culture.
The main idea of this comapaign is the labyrinth — an ancient symbol for spiritual journey. It presents one continuous path, with a clearly defined entrance, centre and intentionality, similarly to the proces one follows in education.
Here are the stages I have taken to develop the visual concept: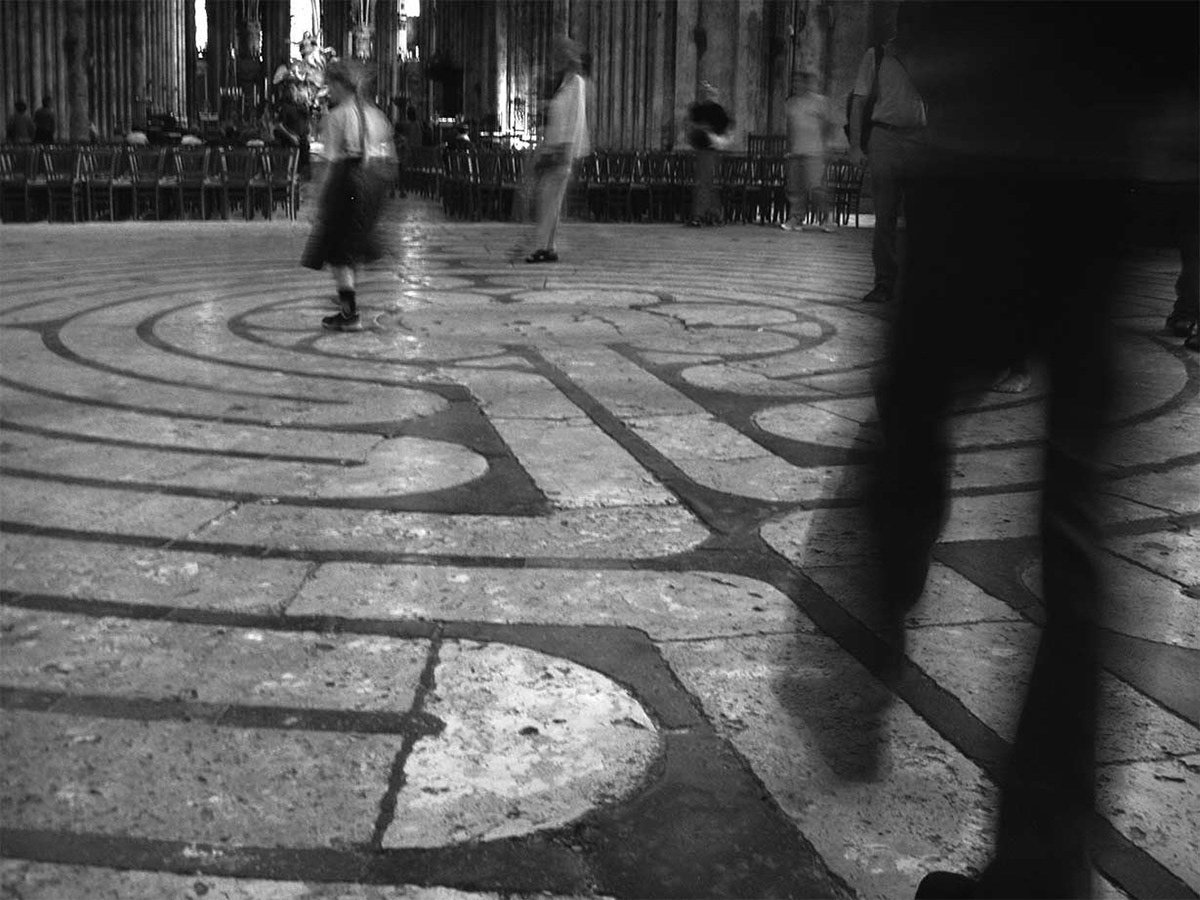 The labyrinth of the cathedral of Chartres, France.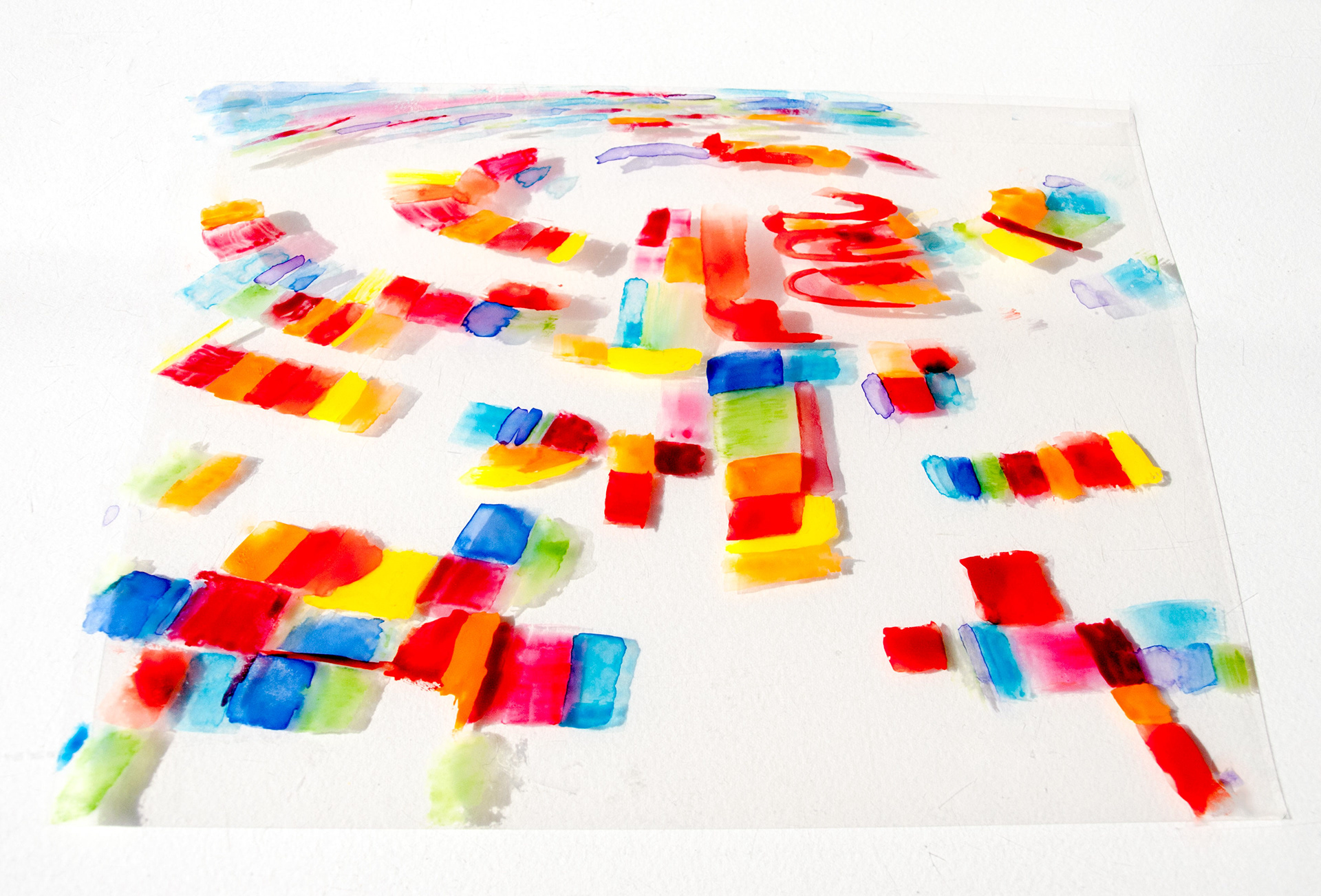 The labyrinth of the cathedral of Chartres, France.
I imagined how on a sunny day the light would come down through the stain-glass rosette above the entrance of the cathedral, and hit the labyrinth on the floor as an oval of vivid colours.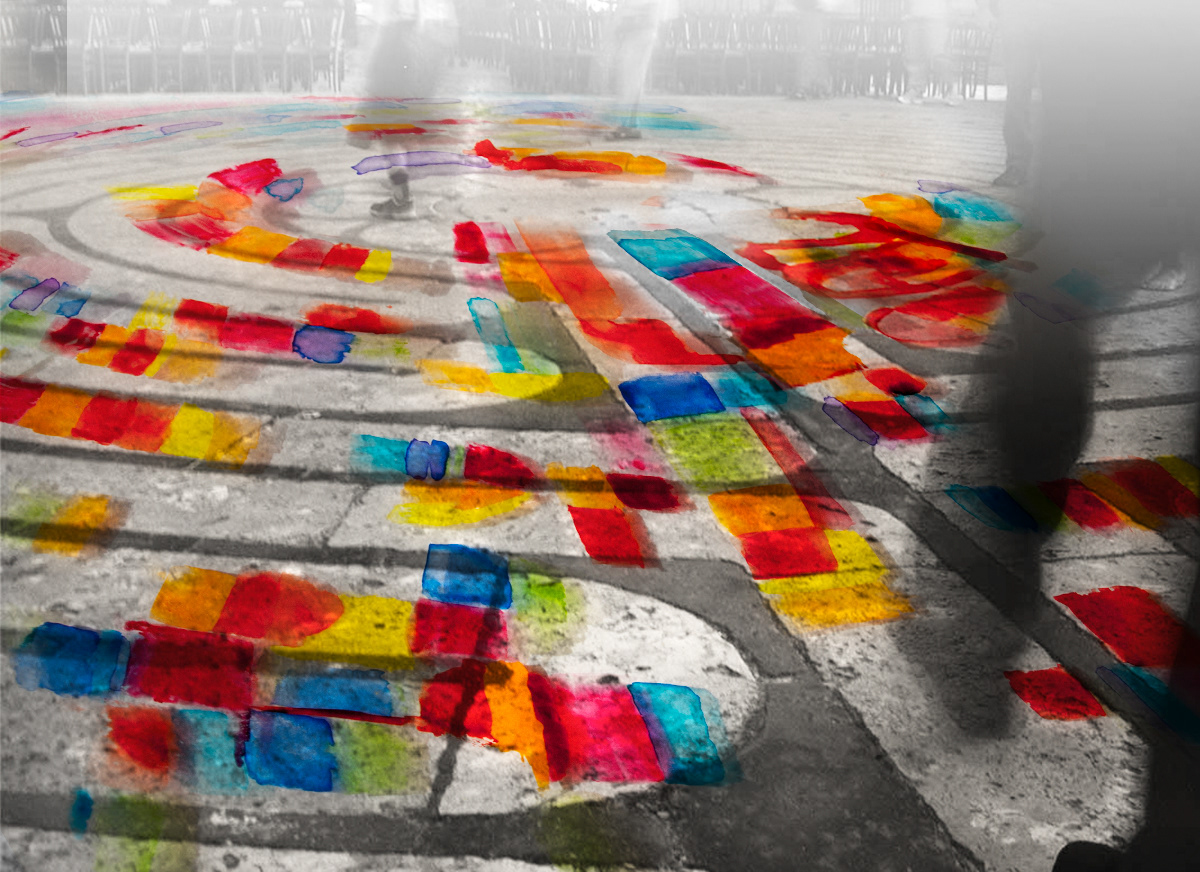 To express how the grey stones on the church floor come to life as the projected light reaches them, I played with the idea of colourful glass pieces fused together, similar to the way that stones are fitted together to shape the labyrinth.